An Giang, a central pangasius-producing province in the Mekong Delta, is determined to create a breakthrough for this industry by attracting high-tech investment in production and processing.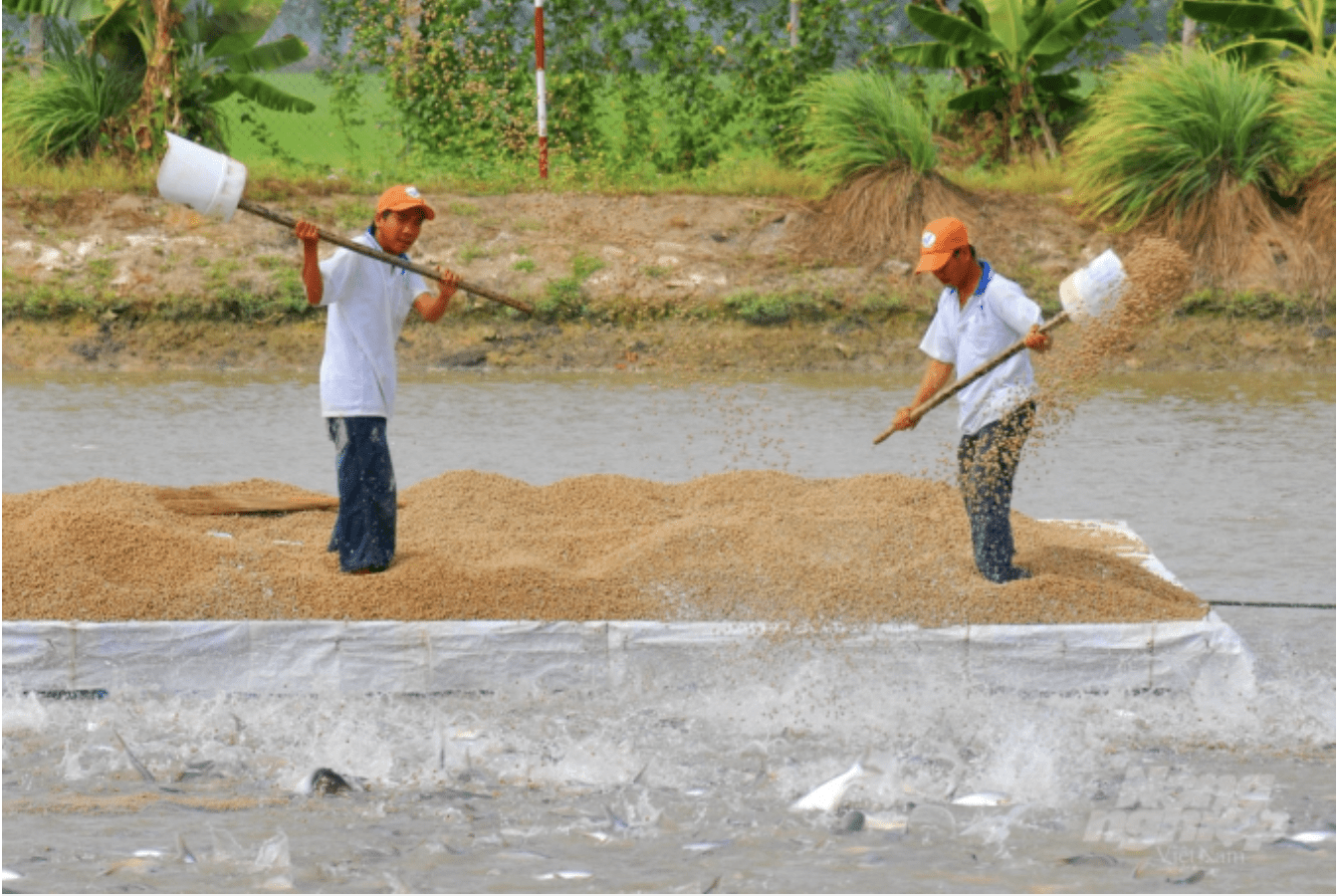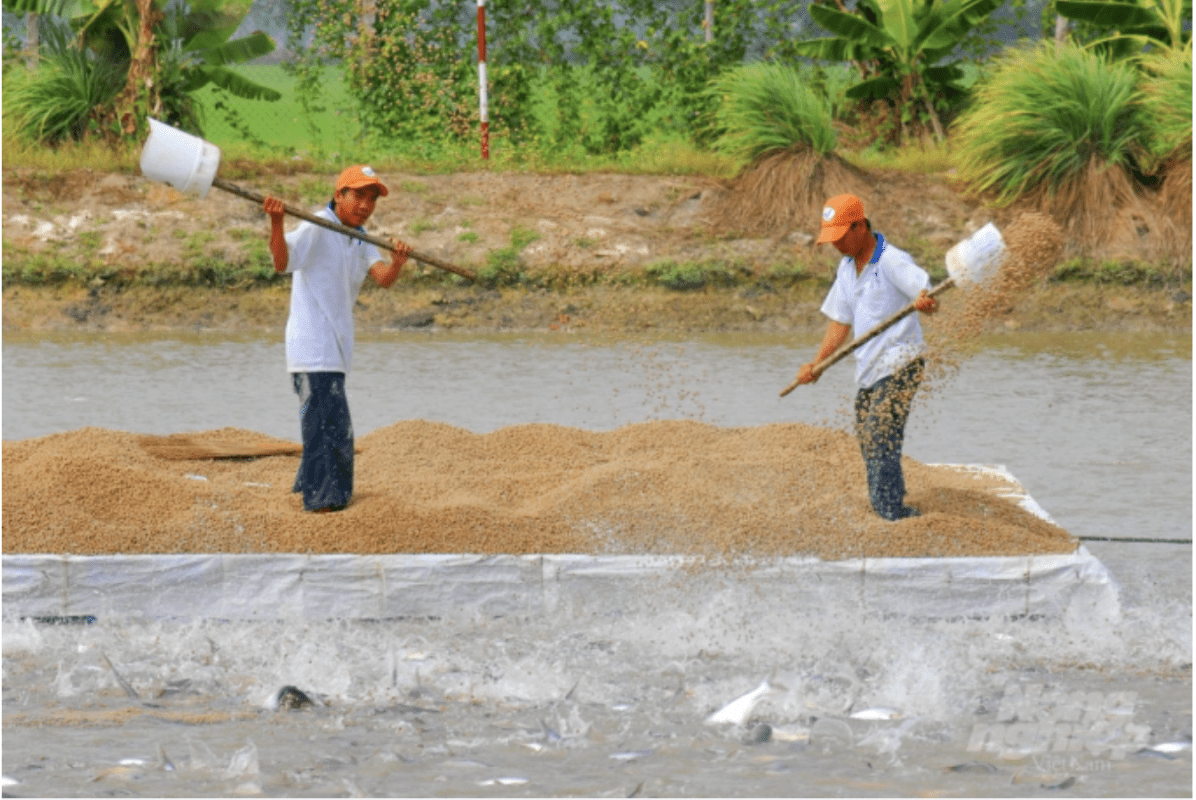 1 – Modernizing the pangasius (Dory/basa) industry with high technology
In recent years, Vietnam's dory industry has faced many difficulties in production and export due to the impact of many adverse factors such as climate change, fish diseases, and high production costs of raw fish. technical barriers and strict regulations from the export market. Therefore, applying high technology in production not only contributes to improving added value for dory/basa but also gradually strengthens this item to develop more sustainably.
Typical of the trend of high-tech investment in Dory production is the high-tech pangasius farming project of Nam Viet Joint Stock Company deployed in Binh Phu commune, Chau Phu district, An Giang province, with a scale of over 10 million USD. 600ha area, total investment capital of 4,000 billion VND, divided into two zones. The production area of ​​high-quality 3-level pangasius has an area of ​​150ha, with an investment of 1,000 billion VND; the High-tech agricultural zone for aquaculture and commercial pangasius farming has an area of ​​450ha, with an investment of 3,000 billion VND. Currently, this model has been put into operation and has quite good products on the market.
Mr. Doan Toi, General Director of Nam Viet Joint Stock Company, said: "The high-quality 3-level pangasius hatchery produces about 360 million pangasius fingerlings each year to serve the farming areas of Vietnam. Company and supply to the market. The commercial pangasius farming area has 200,000 tons of raw pangasius for export processing. The whole farming area is equipped with modern equipment, nano-aeration technology, and nature catalyst to treat water in the pond. There is no need to discharge pond water into the environment, no need for dredging. Pond bottom by a mechanical method as before."
"It can be affirmed that no other country exports pangasius as much as ours. In terms of technical quality and production cost of pangasius, other countries cannot compete with Vietnam. We raise pangasius like this, following a high-tech closed double cycle. From fish excrement, we recover to make organic fertilizer. At the same time, the water surface in the pond takes advantage of placing electric panels. Amount of sun to supply the whole farming area, including by-products used to make high-end products of high value. This is a typical farming area in An Giang; our customers worldwide have come here many times. They are delighted, admire and order to export pangasius to their country," Mr. Doan Toi confidently shared.
Similarly, through the investment attraction policy of the People's Committee of An Giang province, Vinh Hoan Joint Stock Company in Dong Thap province has also established and located the Vinh Hoan Pangasius Breeding Production Company Limited in Vinh Buong Hamlet, Town. At the same time, Tan Chau (An Giang) focuses on implementing the project of producing 3-level pangasius seed with high technology applications here. With an area of ​​​​nearly 50 hectares, the project aims to provide 1.6 billion fingerlings and 30 million fingerlings of pangasius per year.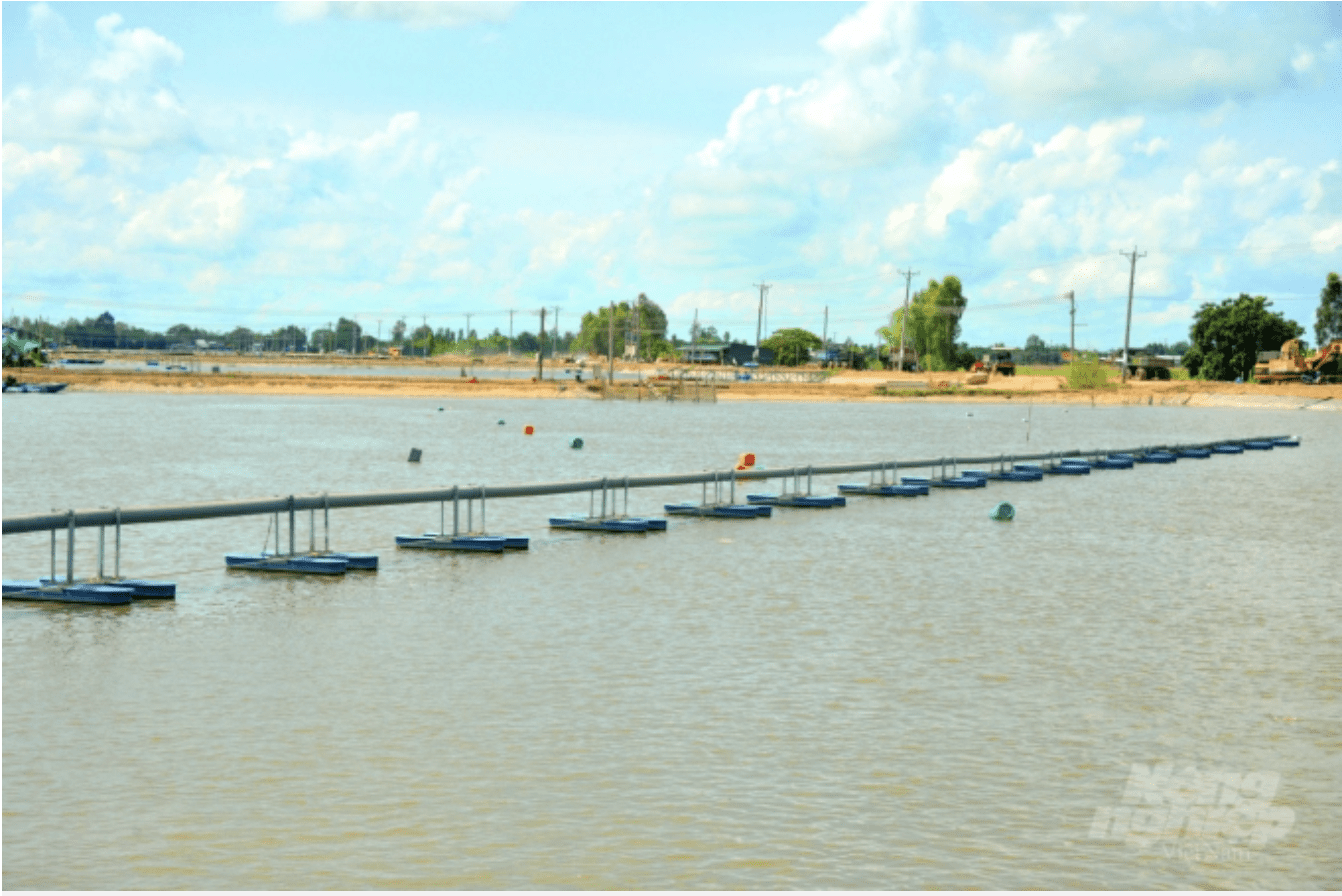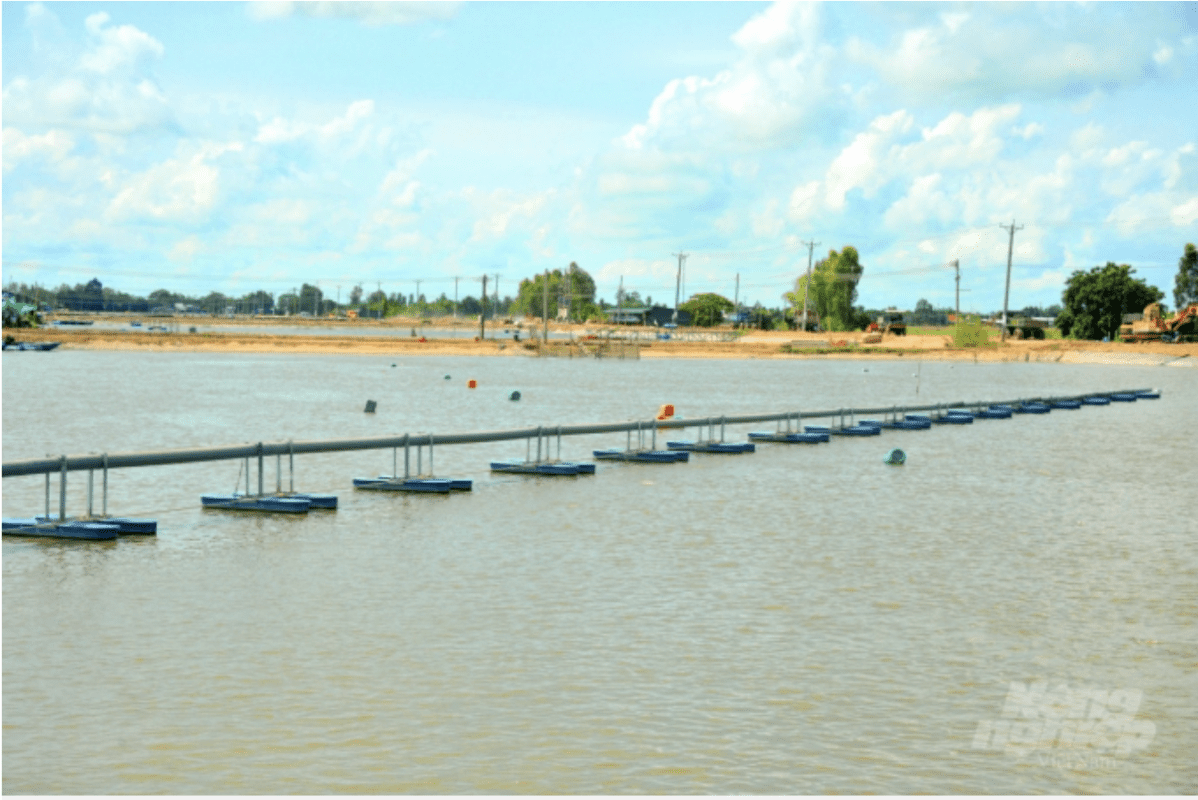 Facing the difficulties of the pangasius industry during the "storm" of Covid-19 forcing large enterprises like Vinh Hoan to change their thinking in dory/basa production.
Ms. Truong Thi Le Khanh, Chairman of Vinh Hoan Joint Stock Company, said: For fish to develop sustainably in the future, it is necessary to change awareness from seed, water environment, farming method, and technological process. Export processing must follow a closed and circular chain, applying high technology.
2 – Development of a 3-level pangasius breeding project
Sharing about the direction of local pangasius production in the near future, Mr. Tran Anh Thu, Vice Chairman of An Giang Provincial People's Committee, said: Pangasius is one of the two main export agricultural products of An Giang province. Each year, the province has a total area of ​​nearly 1,000 hectares for raising pangasius.
For many years, the pangasius industry has always faced many difficulties, so in order for this industry to develop sustainably in the coming time, An Giang has always focused on promoting the implementation of the chain of production of pangasius seed. High-quality level. Specifically, four businesses have been invited to invest in high-tech intensive rearing areas such as Vietnam – Australia Group with 104ha; Nam Viet Joint Stock Company with 600ha, of which 150ha is rearing; Vinh Hoan Joint Stock Company with 48.3ha; Loc Kim Chi Development Company Limited about 350ha. These projects have been and are being implemented, gradually contributing to improving the quality of pangasius seed.
In particular, three-level pangasius breeding programs and projects are implemented for businesses in Vinh Hoa Con area, Tan Chau town, with an area of ​​400ha. When put into operation, they will be able to provide seed. High quality, ensuring to supply 80% of the demand for pangasius seed for the whole Mekong Delta region.
An Giang mainly focuses on large-scale farming and high-tech agricultural zones associated with consumption. At the same time, develop a chain-based industrial farming process, from seed to rearing and processing, to ensure rearing quality and reduce diseases.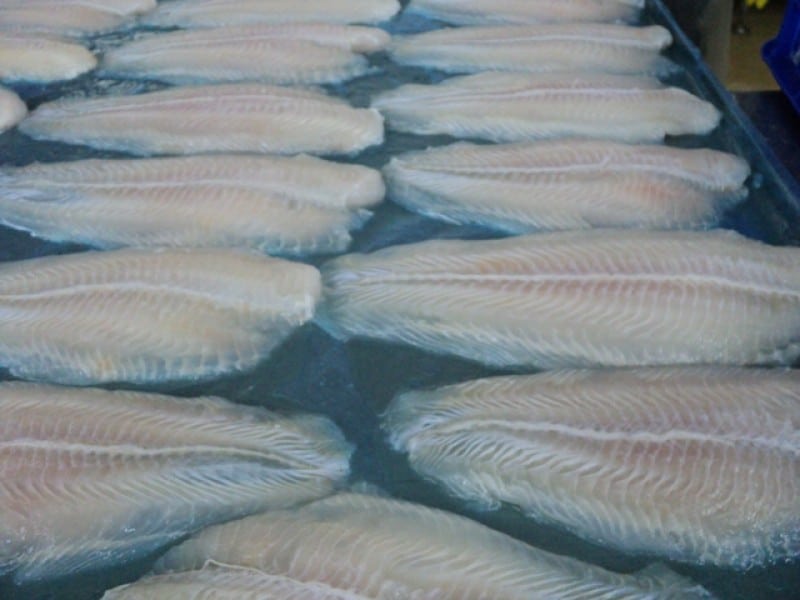 Mr. Nguyen Sy Lam, Director of An Giang Department of Agriculture and Rural Development, said: To overcome difficulties for the Dory industry and aim for sustainable development, following a higher value-added chain shortly, the agricultural An Giang will continue to support seafood businesses in the process of implementing investment projects in high-tech aquaculture and seed production areas approved by the province to participate in the project of joint production of seed production. High-quality 3-grade Dory/Basa in the Mekong Delta.