What is benefit of Horse Mackerel ? Horse Mackerel (Cá Sòng) is a fish that contains a lot of nutrients, sweet and fatty meat, less fishy smell. Especially easy to prepare, so it is very popular in family meals today.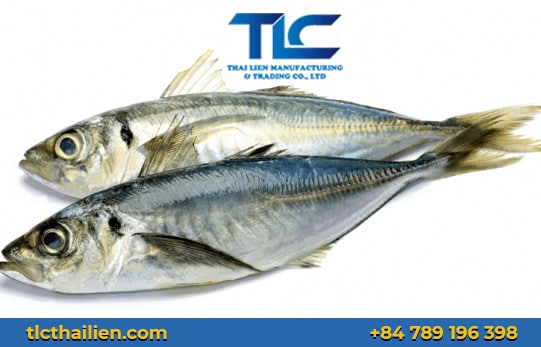 The Horse Mackerel is known as one of the common fish species in the South Central Coast, Phú Quốc. This is a fish that not only brings high economic value to our country, but it also contains a lot of nutrients, good for human health. Follow the last article TLC Thai Lien to get more useful information about this seafood species!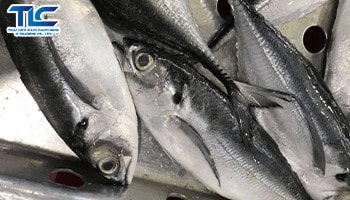 Information about the Horse Mackerel.
It is also known in English as Trachurus. This is a species of starfish and is commonly found in coastal areas bordering the Pacific Ocean and the Atlantic Ocean such as Western Europe, Japan and some Southeast Asian countries, including Vietnam. In terms of appearance, this fish has many similarities with tilapia with a pointed tip towards the snout. The fish eyes are round and black in color.
The body of the fish is shaped like a betel leaf, slightly flattened and tapering towards the tail. The entire body of the fish is covered with a silvery-brown skin. The fish is dark greenish gray on the back and silvery white on the belly. An adult fish will be about 21- 40cm in size and weigh about 400-1000g.
Mackerel is a delicious fish with little fishy smell, sweet and fatty meat and especially has high nutritional value. In our country today, this fish species is mainly concentrated in the waters of the South Central Coast region and most commonly in Quảng Ngãi and Kiên Giang.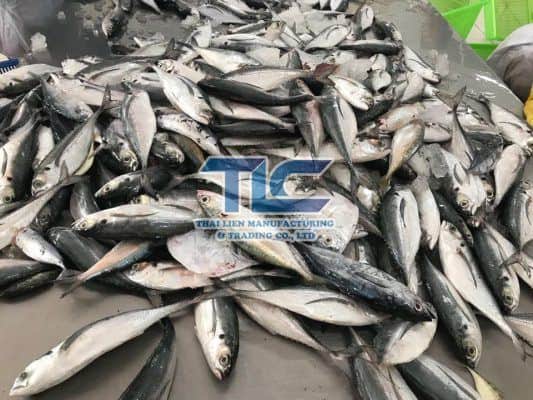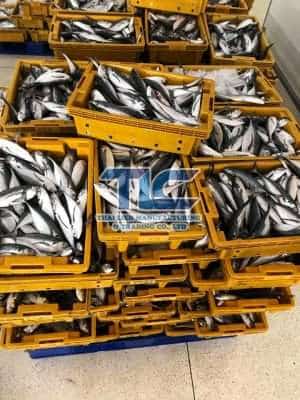 Nutritional value of Horse Mackerel
It is a type of fish with sweet, crunchy, fatty meat and has a typical delicious taste of sea fish, especially the breast and intestine areas. Not only that, this type of fish also contains a very high nutritional content. In 100g of fish meat contains the following nutritional values (According to scientific studies):
Energy: 120kcal
Water: 73.8g
Protein: 20.7g
Fat: 4.1g
Starch: 0g
Fiber: 0g
Sugar: g
Calcium: 53mg
Iron: 2.2mg
Phosphorus: 21.8mg
Sodium: 51mg
Potassium: 269mg
Cholesterol: 16g
Vitamin C: 0mg | B1: 0.09mg | PP: 48mg| A: 29µg | D: 0µg
β-Carotene: 0µg
Phytosterols: 0mg
Benefit of Horse Mackerel fish for human health
Not only has a high nutritional content, mackerel also brings many great benefits to human health. Among them, we can mention such uses as:
Good for the brain
With a rich content of omega-3 unsaturated fatty acids, mackerel has a great effect in promoting the activity of blood vessels, creating gray matter in the brain. As a result, it helps to stimulate the intelligence of children who will develop comprehensively and their intelligence will increase. At the same time, it helps to enhance memory and prevent dementia in the elderly.
Help strengthen bones
Although mackerel is not the food with the highest calcium content. However, fish still contains a large amount of vitamin D. This is an essential element for the absorption of calcium in the body. This makes the body's bones stronger and more resilient.
Epilogue
With high nutritional content and delicious taste, mackerel is definitely a food that you should not ignore in your daily meals. And don't forget to come to TLC Thai Lien to get delicious fresh fish. We will bring you quality products at the most competitive prices in the market!
TLC-THAI LIEN MANUFACTURING & TRADING CO., LTD
Contact
Address: 6th Floor, Perfect Tower, 150Bis Le Thi Hong Gam, Cau Ong Lanh Ward, D1, HCMC, Viet Nam
Mobile/Wechat/Whatsapp: +84.789.196.398
Email: thaiphuong@tlcthailien.com – fionathai.thailientlc@gmail.com
Fanpage: Thai Lien Viet Nam