FROZEN SLIPPER LOBSTER
(Tôm Mũ Ni)
Slipper Lobster are neutral creatures found in caves. They eat all minerals except for Marble. In Vietnam, more than 1 500 tonnes of P. ornatus are farmed each year in sea cages. With a lot of advantages, Slipper Lobster are chosen to raise in Cam Ranh & Van Ninh Khanh Hoa Province.
Rock lobsters are most commonly sold as frozen or thawed tails, as, unlike Maine lobsters, they have no claws, so the only meat found in Slipper Lobster is in the tail.
Nutritional info: High in Protein; Vitamin B12; Phosphorus; Copper; Selenium; Iodine.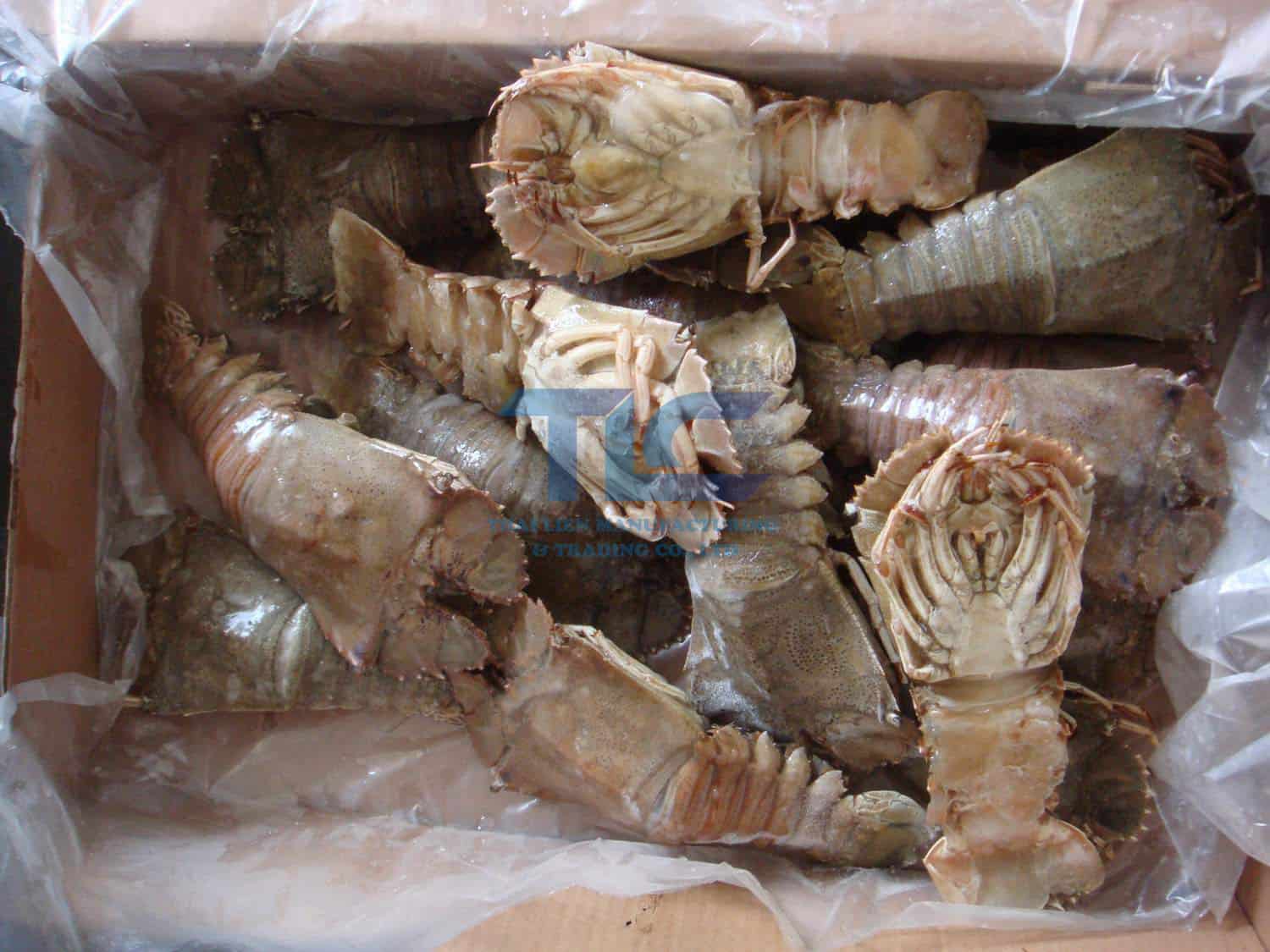 Rock lobster can be cooked in a variety of ways — steamed, boiled, grilled or broiled — but the key to a tasty lobster dish is to choose a high-quality Slipper Lobster tail and to not overcook it. Cook rock lobster by broiling, roasting or grilling, as well as boiling and steaming.
Whole Slipper Lobster take best to boiling or steaming, while cut lobster cooks best with high-heat methods, such as broiling and grilling; the exposed flesh can char and crisp slightly, highlighting the natural sweetness of lobster meat. When cooking cut Slipper Lobster over high heat, brush with olive oil or clarified butter before and during cooking to ensure that the meat does not dry out.
If steaming or boiling, season prior to cooking to gently flavor your Slipper Lobster. For optimal results, never cook Slipper Lobster tails from frozen, as the meat will cook unevenly, leading to low-quality lobster meat.