Frozen Crab Meat
Crab Meat or Swimming Crab Meat found within a Crab/Swimming Crab. Its one of favourite seafoods around the world. It is used in many cuisines across the world, prized for its soft, delicate, sweet taste. Crab/Swimming Crab Meat is low in fat and contains around 82 calories per 3-ounce serving. Frozen Crab/Swimming Crab Meat are among the most commercially available species of crabmeat globally.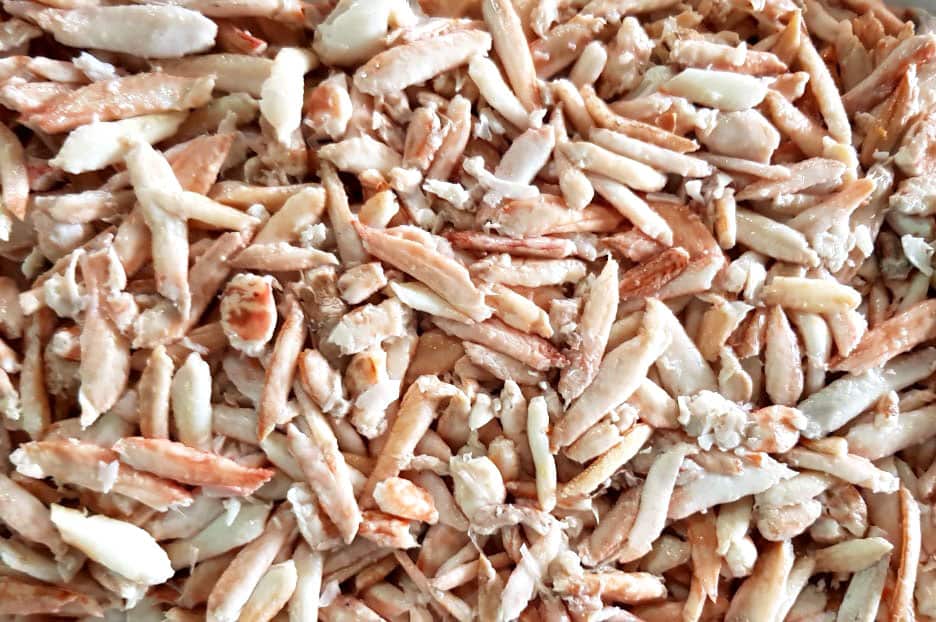 Our product is "handpicked" – this refers to the method by which the crab has been processed (by hand) and ensures the flavour of the crab meat is unadulterated. By contrast "machine processed crab" is produced by using water or air to blast the crab meat from the shell which has a detrimental effect on the flavour.
Crab meat is determined by where on the crab body the meat is extracted from. Each grade is different by texture, size, and in some cases even taste. There are four basic categories of crab meat grades:
–    Lump
–    Body Meat
–    Claw
–    Finger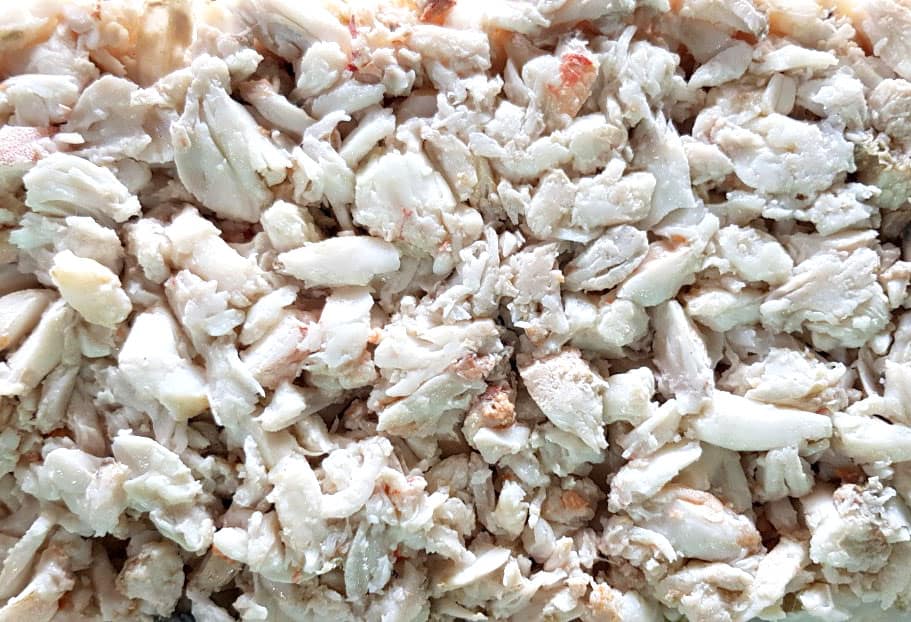 Claw & Finger meat are the dark pink meat, they have a naturally occurring red/brown tinge throughout. They are very low in fat and particularly high in protein, it has a delicate, sweet flavour, a sweet aroma and a naturally flaky texture. They also are versatile and while it is consumed largely in sandwiches, it can be used in pastas, risottos, and salads as well as a canape topping.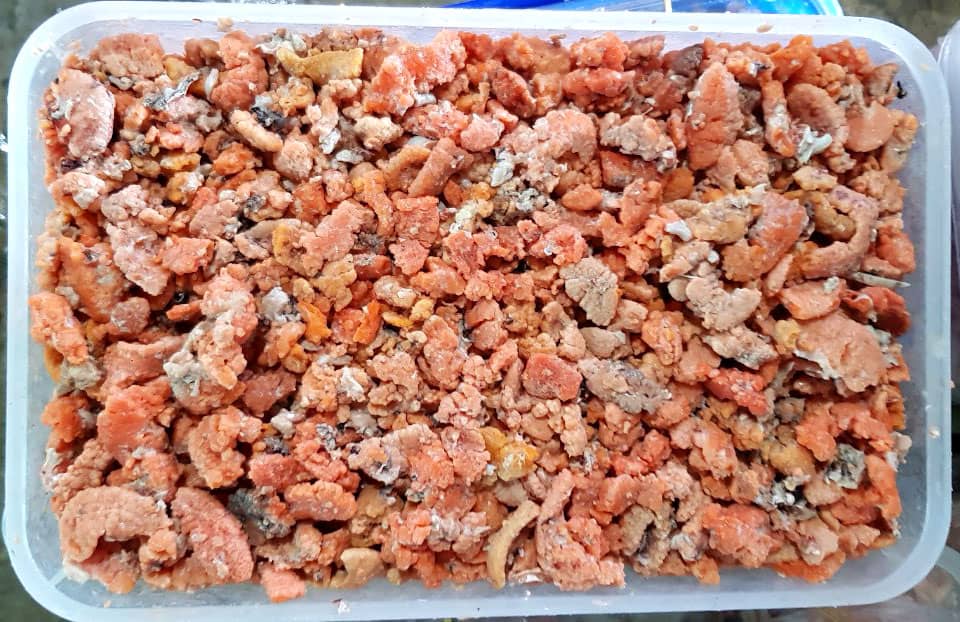 Lump & Body crab meats are from the body of the crab. They have a higher natural fat content, but are also extremely high in Omega-3. 100 g of body crab meat contains 2/3 of the 3 g weekly recommended intake of Omega 3. Lump & Body crab meat has an even pâté like texture and a rich full flavour. The color and texture of the brown meat vary throughout the year as the crab's physiology changes.